INFLOW
Inflow is stormwater that enters the sanitary system through directly connected roof gutter downspout, driveway drains, area drains, storm drains, foundation drains, or defect in pipes. CENTER TOWNSHIP SANITARY AUTHORITY SPECIFICALLY PROHIBITS THE DISCHARGE OF STORMWATER INTO THE SANITARY SEWERS. Refer to CTSA Rules and Regulations Article III.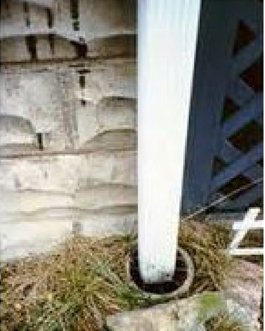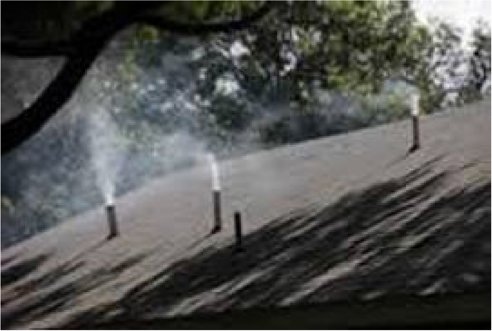 ---
INFILTRATION
Infiltration is groundwater that enters the sanitary sewer systems through cracks and/or leaks in the sanitary sewer pipes.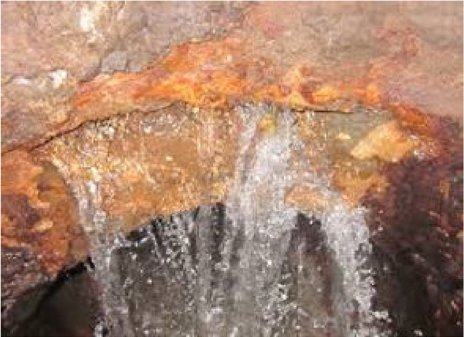 ---
WHY IS INFLOW AND INFILTRATION A PROBLEM
Overflow occurrences put public health at risk and violate state and federal environmental regulations. Sanitary sewer overflows release wastewater and potential pathogens onto streets, into waterways and basements increasing potential health risks. As wastewater overflows into creeks, rivers, lakes and streams it contaminates all bodies of water fed by the waterways and all creatures/plants coming in contact with the polluted water.
Inflow and Infiltration costs water treatment facilities and consumers large amounts of money in water treatment operating expenses. All water entering a water treatment facility must be treated as wastewater causing an increase in operating costs proportional to the amount of clean water entering the sanitary sewer system due to inflow and infiltration.